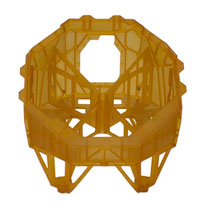 Quick turnaround solutions for economical casting design
With the rapid prototype process, we can produce castings in as little as 7 weeks by eliminating the longer time frame required to produce traditional tooling.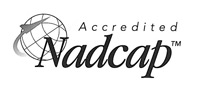 Rapid Prototyping
We are a world leader in the production of investment castings using the rapid prototype process
The traditional lost-wax process involves the production of an aluminium tool, which, depending on part geometry and complexity, can take from 6-14 weeks. Wax is then injected into the tool to produce a pattern. The pattern is subsequently gated and coated with ceramic shell to produce a ceramic mould.The wax is then melted out (hence lost-wax) and aluminium cast into the empty mould to produce the casting.

Using our rapid prototype process, a plastic pattern is substituted for the traditional wax pattern, saving up to 16 weeks lead time. Our process is flexible and can use different rapid prototype patterns from a variety of processes.

An aluminum casting with the exact geometry of the rapid prototype pattern is produced. Geometry is virtually limitless and can be simple or complex. The custom aluminum alloy castings we produce range in size from less than 1 in² plan area, to a volume size fitting into a 3 ft cube, with a single axis up to a length of 40 inches.

Details such as fins, pins and complicated coring are easily cast. Our process has been extensively used by design engineers in the development of new products, allowing the designer to go directly from a CAD file to a fully functional aluminium casting.