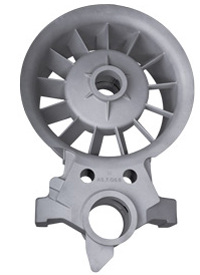 Aviation • Commercial • Defense
Aluminum Investment Castings
We use the net-shape design flexibility of the lost-wax casting process to provide our international customer base with large, complex aluminum components, reducing the need for costly machining and secondary operations.
Our technical expertise has put us at the forefront of investment casting technology since 1971. Shellcast produces castings for applications used in major aerospace, commercial aviation and defence programs. Our complete to print services include all secondary operations such as precision machining of castings to close tolerances, finishing, painting, plating, impregnation, pressure testing, and hardware installation.
High strength aluminum castings with superior mechanical properties
As part of our Standard Foundry Procedure, all castings produced at Shellcast are poured utilizing controlled alloy chemistry, a robotic pouring arm and controlled solidification chambers, resulting in mechanical properties superior to those obtained with solidification under standard atmospheric conditions.
Rapid solidification process for applications requiring elevated mechanical properties
For requirements with elevated mechanical properties, Shellcast provides a proprietary Advanced Rapid Control Solidification Process during which computer controlled rapid solidification is achieved, ascertaining mechanical properties exceeding those obtained with our standard Controlled Solidification Process.
Rapid prototyping
We also offer quick turnaround solutions with our rapid prototype system. Aluminum investment castings made from rapid prototype patterns allow for quick turn around (7 weeks) on reduced quantities and avoid the initial investment for traditional casting dies.
Limitless Design...
... Infinite Possibilities
We produce custom casting solutions ranging in size from less than 1 in² (645 mm²) plan area, to a volume size fitting into a 3 ft. cube, with a single axis up to a length of 40 inches.Read more about the array of design options for investment castings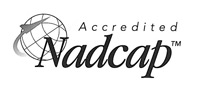 Nadcap AC7108/2  - Chemical-Etching
 

Nadcap AC7110/5/-12 - Welding 


Nadcap AC7114/1/-4  - NDT


Nadcap AC7102/2/-3/-5 - Heat Treating


QMS Certified to AS9100D (2016)
based on ISO 9001:2015